Remember how much fun you had playing classic arcades as a kid?
Looking for a custom-made arcade machine that will take you back to the good old days? Look no further than our Retro collection – slim design cabinets capable of supporting more than 17,000+ games! Whether you're looking to relive the 70s, 80s, 90s or early 2000s, we have the perfect arcade machine for you.
All of our arcade cabinets are designed for the main purpose to enjoy classic arcade games. But it doesn't stop there. The multi-game video arcade machines are able to support classic games like: Pac-man, Dig-dug, Galaga, Street Fighter... Also one of the benefits of having a custom arcade game system besides playing arcade games is that it has the ability to play retro games from more than 38+ console systems. The sky is the limit when it comes to custom arcade systems. Another cool option people like in the modern arcade cabinets is the ability of the SMART TV to stream movies from Netflix, YouTube, Hulu, Amazon Video.
Our most popular slim design video arcade machine comes in two player as well as four player joystick set home arcade. Our video arcade cabinets are built using 3/4" Melamine boards with laminated black melamine, which is water resistant.
Check out the Full Wrap home arcade machines category, it is jam packed with fabulous looking designs created by real artists.
So come relive the golden age of gaming today and order your custom arcade cabinet today!
Call us today (800)705-9901 to learn more about our custom options and get started on your very own arcade machine!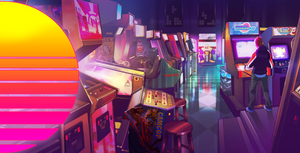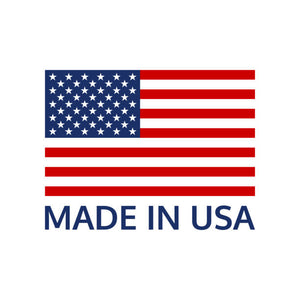 Why buy a Factory-Direct Arcade Machine?
We are the largest handbuilt-arcade cabinet manufacturer in the US with capacity to manufacture thousands of arcade cabinets per year. Quality Arcades™ is our Factory-Direct brand created for those of you looking to save thousands of dollars on their dream arcade machine.
All of our products are custom-made from scratch in the exact way you spec your arcade cabinet.
The best part is that the moment you submit your order in the unique specs you choose, we start building it right way. Yes that's correct! We start working on the orders the minute they come in.
We are also the only custom arcade cabinet company with an in-house designer on staff, making the custom design process alot faster while keeing the costs down.
All of the MAME arcade cabinets take an average of 2 weeks to be built. To speed up the whole process, we pre-book your freight with the carriers, the day when you place the order. The whole turnaround from placing an order until you receive it, takes roughly 3 1/2 up to 4 weeks depending on the State you live in.