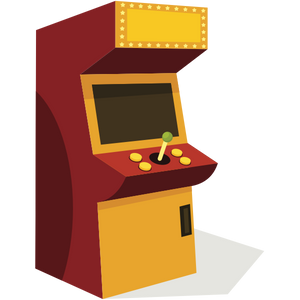 Why An Arcade Machine Is The Perfect Gift For Any Holiday
Are you scratching your head wondering what to get for your loved ones this holiday season? Well, say goodbye to boring gifts and hello to an arcade machine! That's right, you read that correctly. An arcade machine can be the perfect gift for any holiday. Not convinced? Keep reading and let us explain why.
## The Gift of Nostalgia
Do you remember the thrill of playing arcade games as a kid? Relive those fond memories by gifting an arcade machine to your loved ones. With classic games like Pac-Man, Donkey Kong, and Space Invaders, an arcade machine can transport anyone to the good ol' days.
## Perfect for All Ages
Whether you're buying a gift for a child or an adult, an
arcade machine
is suitable for all ages. It's a great way to bond with your family and friends, as everyone can take turns playing different games while making memories.
## Something Unique
Everyone is expecting the same old generic gifts during the holiday season. Why not surprise them with something unique and out of the box? An arcade machine will definitely stand out among the sea of socks and sweaters.
## Encourages Social Interaction
In today's digital age, it's easy to get lost in our phones and social media. An arcade machine encourages social interaction and creates a fun environment where people can come together and enjoy each other's company.
## Immersive Gaming Experience
Gone are the days of playing games on tiny screens. An
arcade machine
provides an immersive gaming experience, with its large screen and authentic arcade controls. It's a perfect gift for anyone who loves gaming and wants to take it to the next level.
## Adds To Home Decor
Arcade machines come in all shapes and sizes, and some are even customizable. This means you can choose a design that fits your loved one's home decor and adds to the overall aesthetics of their living space.
## Enough Options to Keep Everyone Entertained
Arcade machines don't just come with one game. They come loaded with
multiple game options
, providing enough variety to keep everyone entertained.
## Boosts Productivity
Believe it or not, playing games can actually boost productivity. Arcade machines provide a fun and engaging break from the daily grind, so your loved ones can go back to work feeling refreshed and energized.
## Perfect for Parties
Throwing a party? An arcade machine can be the perfect addition to any gathering. It provides entertainment and adds to the overall party atmosphere, making it a hit among guests.
## Affordable
Don't be fooled by the fancy exterior of arcade machines. They can be surprisingly affordable and won't break the bank when compared to some of the pricier gift options out there.
So there you have it, folks. An arcade machine really is the perfect gift for any holiday. It's unique, nostalgic, and provides endless hours of entertainment. What are you waiting for? Start shopping for it today :)
---